Advocacy. Integrity. Community.
Kestra Holdings offers industry-leading wealth management platforms to independent financial professionals nationwide. With an innovative culture that celebrates independence, we seek to redefine the future of the investment advisory industry through superior service, cutting-edge technology, and a suite of resources that deliver deeper value to financial professionals and clients.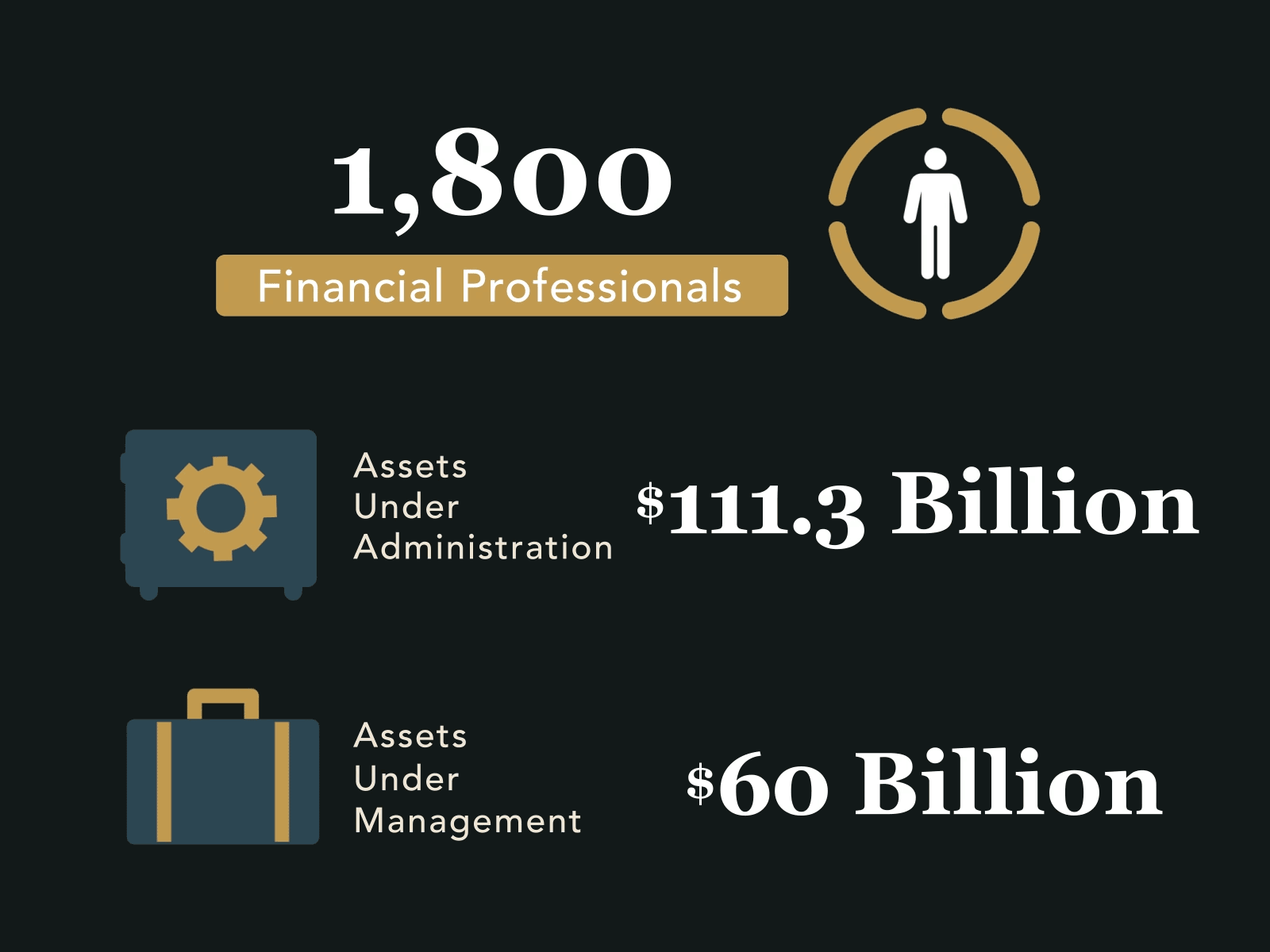 The Power of an Ecosystem
Kestra Holdings is an ecosystem of financial firms united in their commitment to deliver a full end-to-end suite of wealth management solutions for financial professionals, including end-client investment solutions, technology platforms, succession and monetization opportunities, trust services, and back-office support.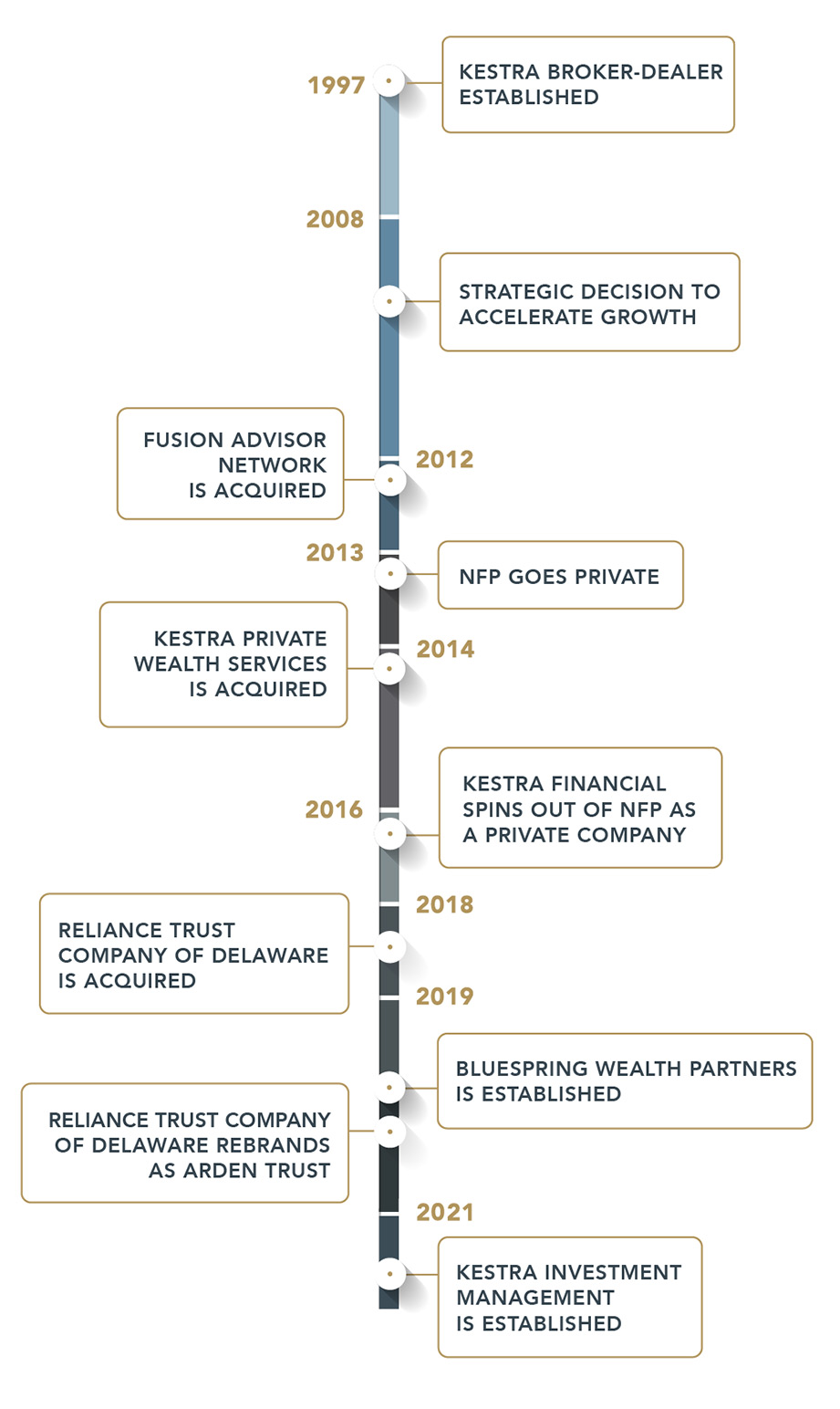 The History of Kestra Holdings
Since 1997, we have provided leverage and scale to a broad range of financial professionals, while focusing on the advisor and client experience. Our history is made up of thoughtful investments and innovations to empower the independent financial professionals we serve.